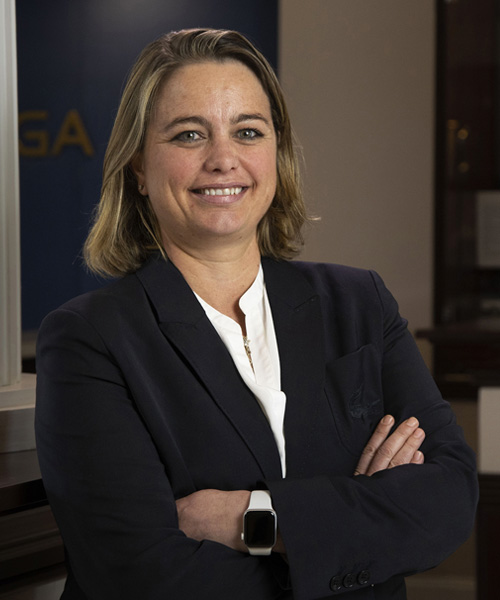 Welcome letter from Alexandra Armas, CEO of Ladies European Tour
On behalf of the players and staff at the LET, it gives us all enormous pleasure to return to Morocco for the Lalla Meryem Cup, which promises to be one of the highlights of our calendar.
I cannot wait to see the excitement and drama unfold as we experience the second event of the 2023 Race to Costa del Sol. After a three-year hiatus due to the global pandemic, I am delighted that the beginning of a new chapter has finally arrived for our players, partners and fans.
Now being played for the 26th occasion and the 11th time as part of our international LET schedule, the Lalla Meryem Cup will continue to contribute strongly to Morocco's dynamic sporting culture.
Four years ago, in 2019, Nuria Itturioz from Spain claimed the biggest victory of her career – setting up an extraordinary season – and we cannot wait to see her return along with many of our leading golfers as part of a stellar field for the event.
Our players are looking forward to rediscovering the Blue Course at Royal Dar Es Salam, while their counterparts from the PGA Tour Champions compete in the Trophy Hassan II on the neighbouring Red Course, which will contribute to the excitement and unique atmosphere of the week.
We extend our most sincere thanks to His Royal Highness Prince Moulay Rachid, President of the Royal Moroccan Golf Federation and the Hassan II Golf Trophy Association (ATH), for His continued vision and commitment to female professional golf. We would also like to thank the entire team at ATH and at Royal Golf Dar Es Salam for their exceptionally warm welcome.
It really does promise to be quite a show as the champions return to the fairways and we hope that all players, guests, officials, partners, members of the media and fans enjoy a memorable week of golf.