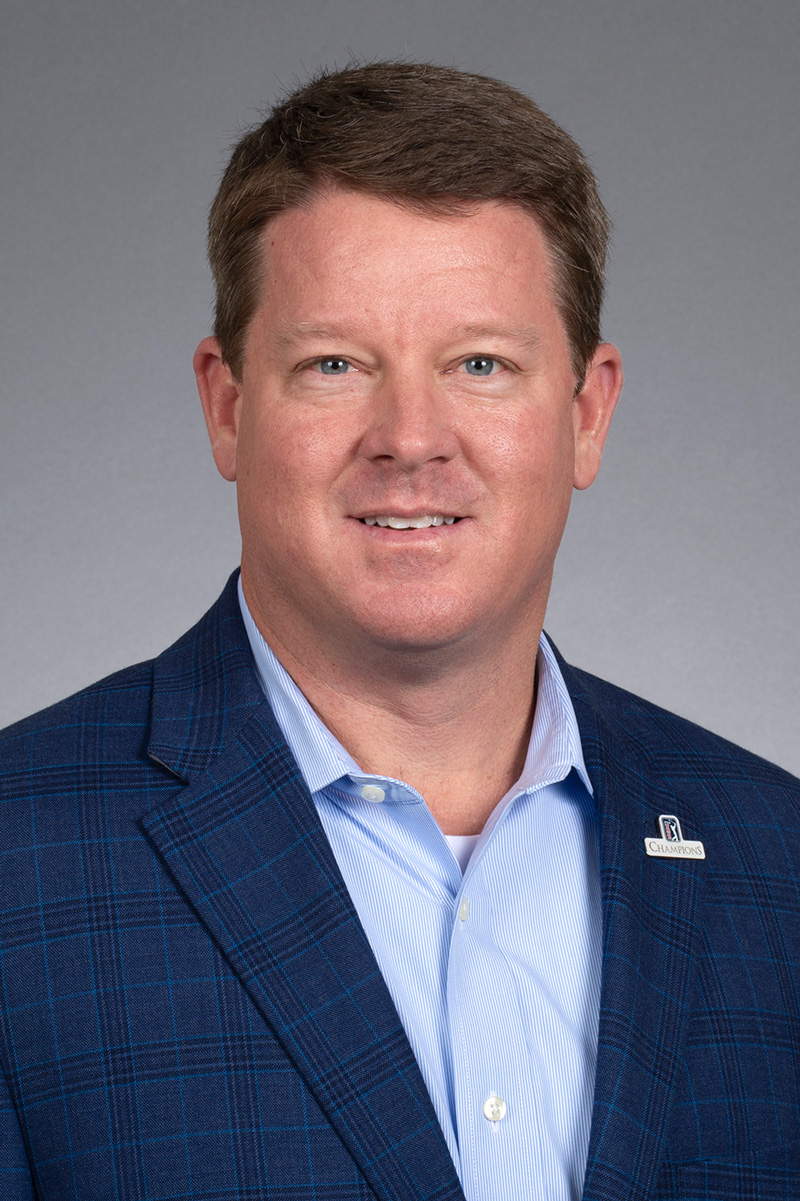 Welcome letter from PGA TOUR Champions President Miller Brady
On behalf of PGA TOUR Champions, it is my pleasure to welcome you to the 47th Hassan II Trophy Tournament. After a memorable 2022 season, we are thrilled to return to Morocco for the second time in four years for the 2023 campaign and make our first appearance at the Royal Golf Dar Es Salam at Morocco's capital city, Rabat.
PGA TOUR Champions is proud to partner with the Royal Moroccan Golf Federation (FRMG) and the Hassan II Golf Trophy Association (ATH) which serve as world-class hosts for this one-of-a-kind event.
It is my honor to thank His Majesty King Mohammed VI for His Royal Patronage and His Royal Highness Prince Moulay Rachid, President of the Royal Moroccan Golf Federation and the Hassan II Golf Trophy Association for being a longtime supporter of golf on our tour. 
We are excited to welcome a field of legendary players, including World Golf Hall of Fame members and major champions. In 2020, Brett Quigley won the Morocco Champions tournament held in Marrakesh.
We are elated to be joining the LET as they compete for the Lalla Meryem Cup, a tournament which has been played annually since 1993 and was added to their tournament schedule in 2010.
The 2023 season on PGA TOUR Champions features a total of 28 events to be staged across 20 states in the Unites States and three international countries (Morocco, Wales, Canada).
In addition to great competition, PGA TOUR Champions events are important vehicles for charitable giving, and we look forward to continuing that important tradition in 2023.
We appreciate the volunteers, media and Royal Golf Dar Es Salam staff for their dedication to making this tournament a huge success.
Enjoy a great week !
Key Dates
PGA Champions Tour